Requirements for

a gasket are:
Our

Certificate

ISO 9001
Company

Overview

Neoseal Enginneering Private Limited was established in 2009 & has been manufacturing all types of Industrial Gaskets for petroleum refineries and other industrial projects.
Today we have Manufacturing facility of approx. 50,000 sq. ft. of Machine Shop & Fabrication shop in Chattral (Gandhinagar) - Gujarat; India
Industrial Gasket

"RTJ" (Ring Type Joint) Gaskets are Manufactured in accordance...

Flanges

Neoseal Enginneering Manufactures API-6A Flanges and other Loose Con-

Fastners

Neoseal is Certified to
API-17D to manufacture Studs &
Quality

Statement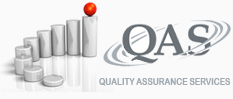 Where ever two surfaces in pipelines, vessels or engines have to be connected with a reliable and where ever difficult, Read More...